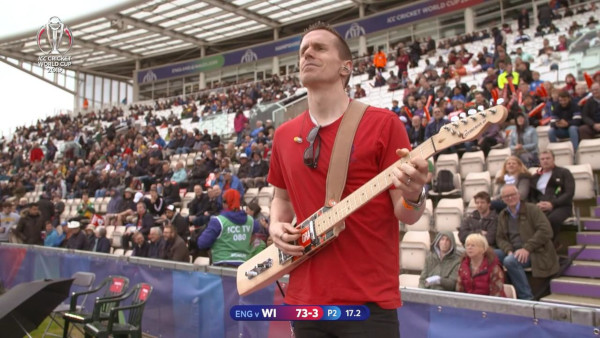 Music and sport are my two favourite things, but the Cricket World Cup proved two rights can make a wrong.
Whatever was happening with the 'cricketarists' and their 'Fender Batocasters' (which I wish I could claim, but full credit to the Redditor who coined it) was bad by any set of criteria you choose to apply (though I'm sure the guitarists themselves were having a ball).
Top it off with my first live NRL game in three years, which was punctuated by high-velocity riffs at every available juncture, and I had little choice but to speak out.
Read From heroin songs to the 'Fender Batocaster': How music can sour the 'game-day experience' over on Medium, and feel free to swing me a clap if you're a member.