Hi, I'm Kris Swales. I'm a Sydney-based, Queensland-born writer, editor and lapsed musician who spends his days as a homepage editor at The Australian Financial Review.
My life and career have many disparate threads that I'm trying to pull together here: aspiring author, long-form feature writer, sometimes opinionated jerk, lifelong musician and DJ with a predilection for the odd Visionquest. Over time, the complete picture should form.
There are some Bylines I'm proud of that don't fit any of the categories lining the top of this page: The Guardian, McSweeney's, the venerable NT News. The others – in Inthemix, The Roar, The Big Issue, The Weekend Australian, The Music, AWOL and more – are sprinkled across these pages.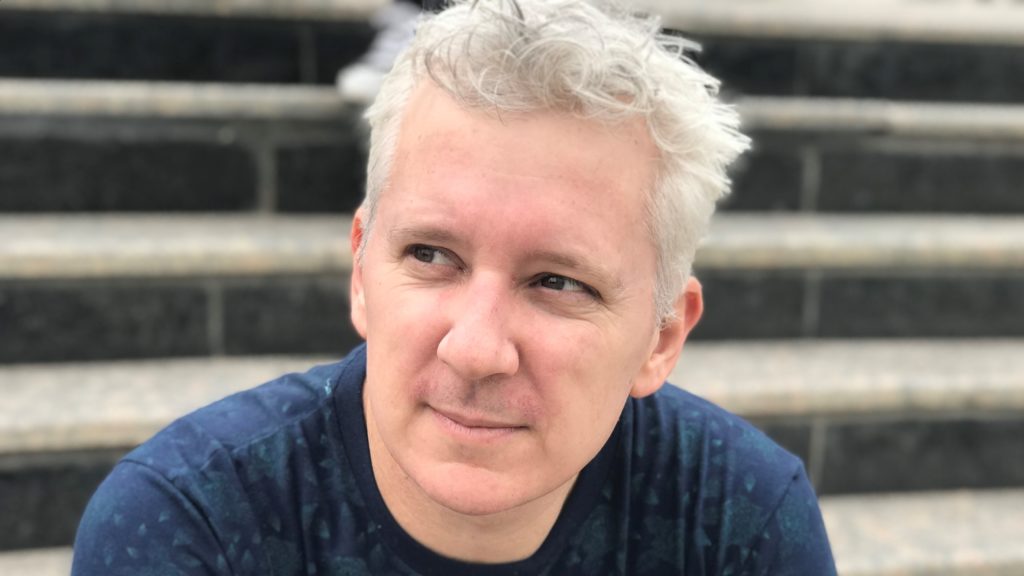 I moved to India from January 2016-April 2019 to work for Microsoft, where I spent four years across Sydney and Delhi as a Senior Editor for MSN Australia and New Zealand. Delhi was kinda crazy there but I kinda loved it, in a Stockholm Syndrome kinda way. And I met my now-wife amidst the madness.
My previous full-time editorial stints have all been in music and lifestyle, predominantly with Street Press Australia. I was the final editor of iconic dance music weekly 3D World and the foundation editor of THREE, an Australian-first iPad-only title which in March 2012 made the iMonitor™ List of Best Magazine Apps for iPad alongside the likes of GQ and Wired.
I've interviewed over 850 music and entertainment figures, starting with Powderfinger in 1996. Kyuss, Underworld, The Flaming Lips, Slayer, Iron Maiden, Beastie Boys… let's just say it's a long list and leave it there. I've filed from an asylum seeker centre in Lausanne, Test cricket in India and Sri Lanka, Red Bull Music Academy in Madrid and New York City, ZoukOut in Singapore and the Rugby League World Cup in England.
I've drummed out of time/played other people's music at the Big Day Out, Earthcore, Parklife, Future Music Festival and many more events and venues that no longer exist. I'm occasionally the 'drum' component of live drum'n'bass duo Silent Shadow. I've produced house music as Kris-Ko and Skins, some of it actually quite good. Take a look at Discogs for my semi-complete list of credits.
Then there was the seven-year stint playing 'Hurry up and wait' on film sets across South-East Queensland. My art department won an AFI Award for sweating our hangovers out on Nick Cave's brutal outback western The Proposition; I was a camera assistant when Peter Andre and Jordan fell in love on I'm A Celebrity… Get Me Out of Here; I strained my groin setting up furniture in one of three stints in the Big Brother house; I watched Jodie Foster act up close on Nim's Island.
Writing an entire catalogue for a gift and homeware brand, cooking steaks and washing dishes at Sizzler, slinging videos at a rental chain in Toowoomba that would still shame Netflix/Prime/Hulu's combined range, making websites for corporate clients and strip clubs, and the occasional shift pulling up carpet as a mate's offsider about wraps it up.
If you've gotten this far, let me know if my Contact form still works. Thanks!